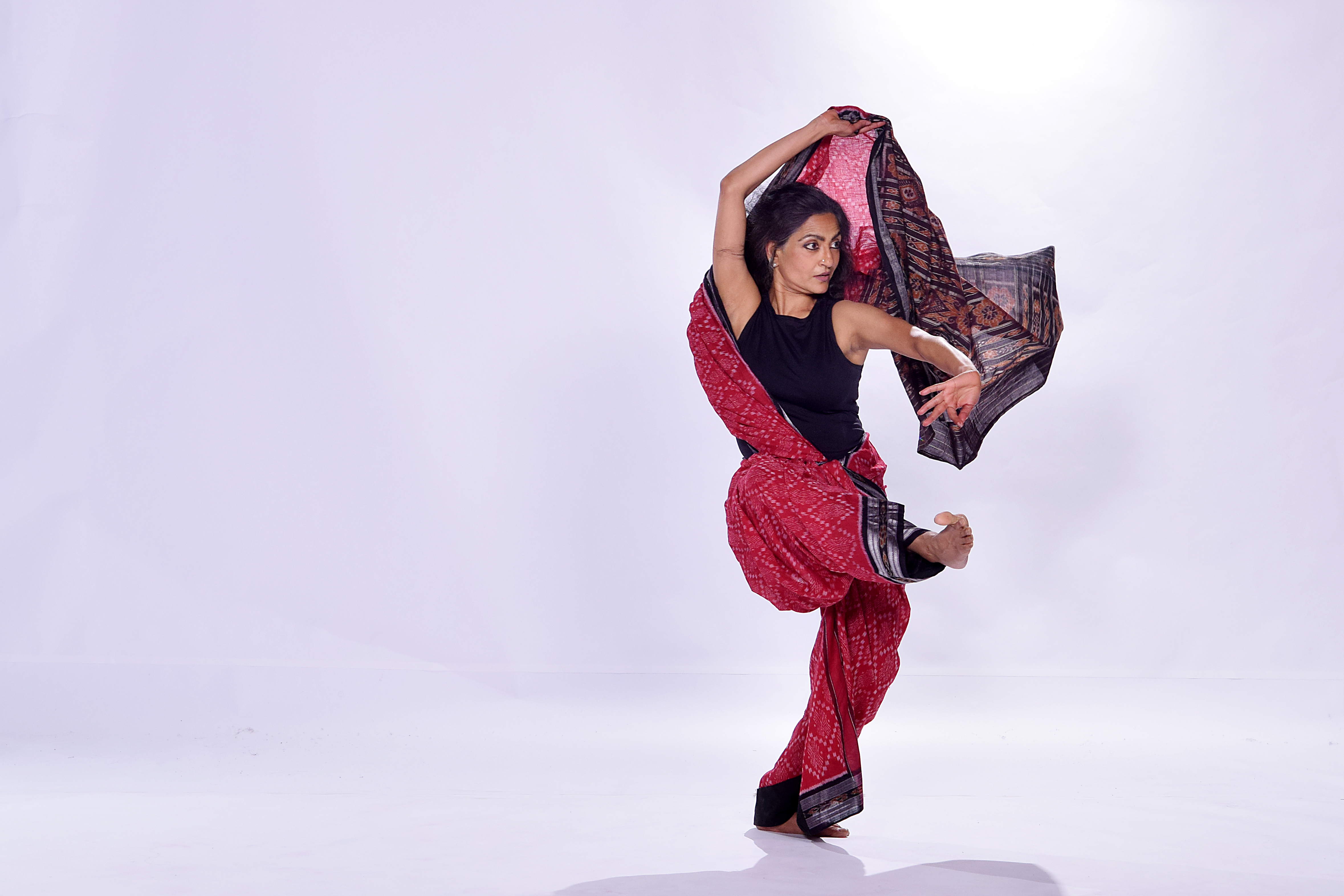 By: Bianca Greeff, Graduate Assistant
As a socially engaged artistic process, dance can be a powerful medium for communicating the ideas, facts, and figures of sustainability and environmental justice. Engaging with these ideas on a physical level can lead to a new perspective of the interconnections between our bodies and the environment.
Dr. Ananya Chatterjea, professor in the University of Minnesota's Department of Theatre Arts & Dance and founder/artistic director of Ananya Dance Theatre, will explain how dance can connect and ground us at the GCSC Seminar Series on Tuesday, October 24, 4-5 p.m. in 210 ASB.
For Chatterjea, the body is both at the center of her work and in the middle of the environmental justice movement. Through dance, Chatterjea has been able to understand her connectivity to the world and engage with environmental justice in a different way than she would have without art.
"Everything ultimately filters through the body," Chatterjea explained. "When you cannot breathe in the way you need to, or when the food you eat or the water you drink does not refresh or rejuvenate your physical body, your humanity begins to diminish."
Dance is a way to connect with our bodies to help us understand ourselves and how we interact with others. Chatterjea knows that for some, the idea of dancing may seem intimidating.
"Dance has been taken over by this idea that only people with highly able and fit bodies are the people who can dance," Chatterjea noted.
Pushing against the way dance has been taken over by reality shows and single body types, Chatterjea works to create a form of dance that allows for femininity and resistance by embracing the body's strength and beauty. In her dances, Chatterjea layers Odissi — a classical Indian dance form — the martial art form Chhau, and vinyasa and pranayama yoga.
All these different movement forms are connected through the idea of being grounded. While each form brings different ideas and aesthetics to the piece, weaving them together creates a language that allows for a powerful feminist presence.
"Women are constantly doing beautiful work," Chatterjea said. "They are the sustainers of humanity, but a lot of their work doesn't go down into 'history' with a capital H. We have to tell these stories and archive them through our bodies."
The narrative arc Chatterjea creates in each dance is partly remembered, partly researched, and partly imagined. The stories told in the choreography come from a collective voice. Chatterjea describes her choreographic process as collecting stories. Sometimes through story circles or workshops, voices come together to create a collaborative, connected narrative.
Bringing different voices and bodies into dance is at the core of the Ananya Dance Theatre's work. The company is comprised of women artists of color who create socially engaged, embodied art.
"I want to fill dance with the most unlikely bodies and the most unlikely of faces and to see dance everywhere," Chatterjea said.
To hear more about how embodied art can be resistance, attend Chatterjea's seminar, "Choreographies of Resistance: Dancing Ecosystems" on Tuesday, October 24, 4-5 pm in 210 ASB. The entire company will perform their latest work, "Shyamali: Sprouting Words" as part of UtahPresents' 2017-18 season on Saturday, October 28, 7:30 pm.